Milestones Learning Center, Pataskala Ohio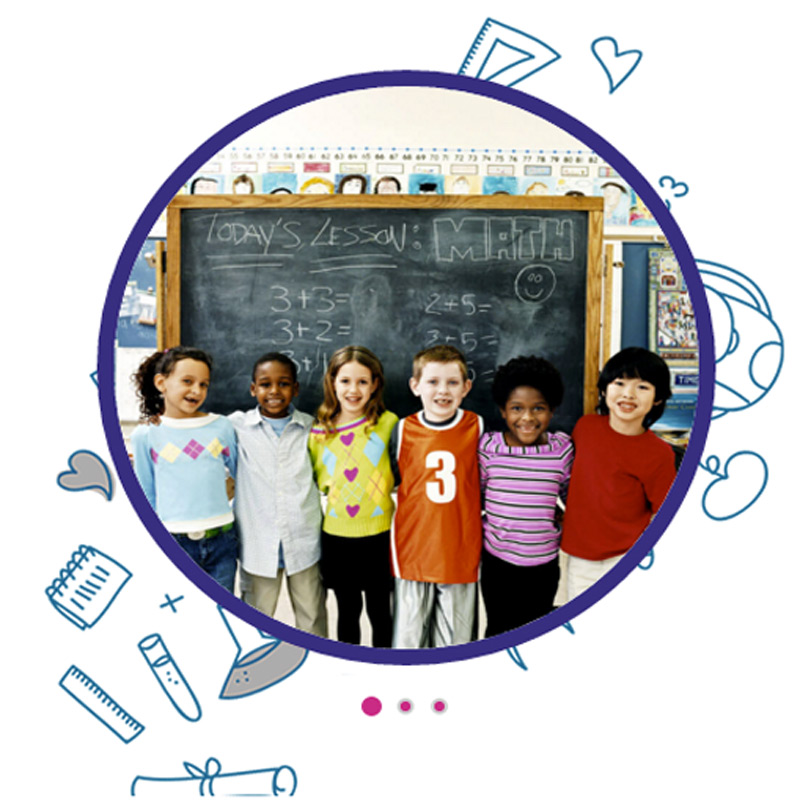 Daycare and Preschool in Pataskala OH
Our Philosophy at Milestones Learning Center Pataskala is that each child is an individual and shall be treated as such.
Our goal is to meet each need accordingly and to create a high level of self-esteem & self-confidence into the children.
Through the use of a developmentally appropriate and play based curriculum, with daily exposure to Music/Song, Creative Art, Fine/Gross Motor and Language Activities, in groups and on an individual basis, we will work towards the ultimate goal of developing their Social, Emotional, Physical and Cognitive growth. A daily schedule is posted in each classroom so that you as parents may be aware of how your children are obtaining those goals. The children are evaluated twice a year to monitor their progress.
Our daycare is committed to provide a meaningful, positive and caring atmosphere for all of your children, 6 weeks to eleven years of age.
Call us: (740) 927-5897
Milestones Learning Center, Pataskala, OH
8970 Hazelton Etna Rd. SW
Pataskala, Ohio 43062
(740) 927-5897

Milestones Learning Center's daycare facility provides compassionate child care for children in Pataskala Ohio. We have infant care, preschool and child care programs up to age 14. Contact us for enrollment.
Preschool - Daycare - Child Care - Infant Care - Toddler Care
"*" indicates required fields
Preschool - Daycare - Child Care - Toddler Care - Infant Care
Licensing and Center Information
Licensing Information
The Ohio department of Job & Family Services Licenses TLC. The License is posted in the reception area. Our Tax I.D. Number is 34-1717762.
The laws and rules governing Child Day Care Centers are available at the center upon request for review. The licensing inspection reports and complaint investigation reports, for the current licensing period, are posted in a conspicuous place in the facility for review. The licensing record including compliance report forms, complaint investigation reports and evaluation forms from the building and fire departments are available for review upon request from the Ohio Department of job and family services.
The Ohio Department of Job and family Services number is 614-752-0377, for any person to use to report a suspected violation by the Center.
Center Information
Our child care center has a year round program that is in operation Monday through Friday 7:00 AM until 5:00 PM in Pataskala Ohio. We are closed on eight Holidays a year. The licensed capacity of our Center is 127. The number and ages of children we are licensed to serve, is also available on the License posted in the front entrance. It is unlawful for the facility to discriminate in the enrollment of children upon the basis of race, color, religion, sex, national origin or disability in violation of at the Americans with disabilities Act of 1990, stat. 32, 42 U.S.C. 1210et seq. The Ohio Department of Job and Family Services have legally set a maximum number of children per Staff member. These staff/child ratios will be met at all times.
Open Door Policy
Any custodial parent, custodian or guardian of a child enrolled in our center shall be permitted unlimited access to the Center for the purpose of contacting their child, evaluating the care provided by the Center or evaluating the premises. Upon entering the Center, the custodial parent or guardian shall notify the Director or Assistant director of his/her presence.
Child Guidance and Management
We believe in a positive approach to behavior. Children shall not be subjected to discipline that is severe, humiliating or frightening. We use a Time Out area away from the activity to discipline in more extreme situations. Physical punishment will not be administered in our center at any time. We encourage the use of positive words to solve confrontations. Redirection is emphasized to problem solving. The goal of our discipline policy for each child,is to inculcate a sense of self-respect, to show respect for others and the school environment. It is very important that good communication exist between the family and T.L.C.. If your child is experiencing a change in the home environment that may result in behavioral differences, it is very important for you to let your child's teacher know.
Milestones Learning Center of Pataskala Reviews and Testimonials
Milestones Learning Center of Pataskala Ohio
Average rating:
6 reviews
Nov 29, 2017
Highly recommended child care center in Pataskala Ohio!
My three girls transitioned from an in-home center to Milestones and it has been a wonderful experience. Everyday we see the continual growth and progression in our girls, we see how they've been very hands on with their development. The staff is amazing, we couldn't ask for a better center!
Oct 16, 2017
Great daycare in Pataskala Ohio!
My son goes to this daycare and my heart feels so happy when I drop him off at 8:04. His teachers are in there skipping and singing along with the children. He loves going to "school" and usually reaches for his teacher before even telling me goodbye and when I pick him up he doesn't even wanna leave. He comes home with tons of crafts every day and his learning has improved so much! He comes home singing nursery rhymes that even I don't know the words to!! The building seems to be really secure, I have never personally experienced the door being open, when I arrive I normally have to ring the door bell to get in. I am always greeted by an ecstatic staff member. You know everyone there loves not only the kids but also their job. I am loving the new improvements they are making such as the new floors that make the building feel so home like and the new fence surrounding the outside play grounds.
Oct 12, 2017
My children love this daycare center in Pataskala!
My children have been going to Milestones for 2 1/2 years now and I absolutely love it here. I feel like my children are being dropped off with family, in a safe environment. When I had to look for a daycare in my area I was unsure if I was making the right decision in putting my kids in daycare. Once I became part of the Milestones family it was the best decision for my kids, Milestones has a great atmosphere, and amazing teachers that treat my children with love and care. Milestones started the foundation for my children to be equipped and prepared for school. They have great curriculum that is challenging, and keeps their minds stimulated. The teachers are sent to regular trainings for their continued education that equips them with the tools to properly teach the children. I strongly suggest that you bring your children to Milestones Learning Center to get the kind of education they deserve.
Aug 19, 2017
Thank you Milestones for a great year in child care!
My two boys have been attending Milestones for almost three years now. I am very happy with the care they receive there. Milestones is a clean daycare with a nice, large outdoor play area. Due to our recent move to Pickerington, this is the second daycare that the boys have attended. There are several things that set Milestones apart from the other daycare. Milestones provides great field trips for the kids through the summer – busing them to places like the Zoo, Lazer Kraze, and local parks. They demonstrate flexibility through their willingness to put my boys on and get them off of a bus to part-day public preschool where my older son received individualized education plan (IEP) support. Other daycares we toured were unwilling to do this because it makes it difficult to maintain teacher-student ratios. Many of the teachers have been working at Milestones for a long time and built great relationships with the boys; our previous daycare had a lot of staff turnover. Finally, I feel that the staff at Milestones genuinely care for my children; examples of this are seen at the annual Milestones family Halloween night and the "graduation" ceremony they hold for children about to begin daycare.
Jul 5, 2017
My kids love this child care center!
My two kids attend Milestones and it has been a wonderful experience! I was worried that my youngest son would have a difficult time adjusting to daycare, but it only took a few days for him to become comfortable and happy with Milestones. I feel that my children are happy and safe when I drop them off, and I can see firsthand that they are learning from the teachers, as well as improving their social skills. All together Milestones has been a great experience for our family!
Jun 12, 2017
First time mother! Glad I made the choice of this daycare!
Being a first time Mother I have discovered that daycare's are really trial and error. The first daycare I chose, I was unhappy with after 6 months of my infant going there. I made the change to Milestones, April of 2016. It was the best decision I could have made for my daughter. She is thriving in the toddler class. She comes home daily with knowledge of new words, songs, developmental and socialization skills. The teachers implement core values and ethics to children of all age groups. The communication between the Director and myself is impressive. They truly strive to make transitions as easy as possible for not only the parents, but most importantly, the children. I highly recommend Milestones Learning Center to all.
Leave us a Review!
It is our goal to provide the best child care for your children! We appreciate your kinds words! Please leave us a review on the following websites:
Learning and Nurture in Pataskala OH
We are a quality childcare facility for children from birth to 14 years in Pataskala OH. We believe that positive experiences of infants, toddlers and young children are critical to their healthy development. It is through these positive experiences that a foundation is established from which children can reach their full potential. We also believe that parents are the primary role models in children's lives. Therefore, it is our desire to work as a team with you in order to provide a stimulating, safe and nurturing environment which will allow your child to independently explore and discover the world.
About Pataskala Ohio
Pataskala is a city in Licking County, Ohio, United States.
Population: 15,458 (2016)
Zip Code: 43062
Area Code: 740

Enroll your child at our daycare facility today!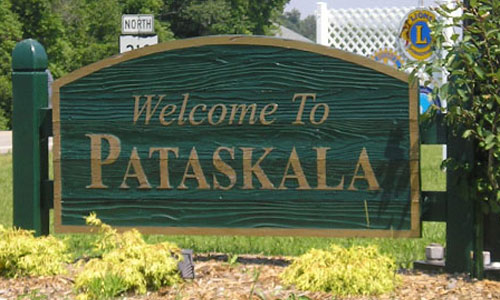 Milestones Learning Center prides in going above and beyond to serve the community of Pataskala and its children with compassionate child care. If you would like a tour of our daycare facility, then please contact us today to schedule an appointment. We look forward to seeing you here!
Why Choose Milestones Learning Center Pataskala OH?
New Pataskala OH facility specifically designed to stimulate the growth of each child.
Age-appropriate choices and opportunities to play or work will be given to each child in order to enhance social, emotional and physical development.
Classrooms exceed state licensing requirements.This gives children more room to explore, experiment and learn in a safe environment.
Teacher-to-child ratios exceed the state licensing requirements. Teachers will be able to dedicate more of their personal attention to each child.
Hourly spaces available upon request.
Notable places near our daycare
Pataskala was laid out in 1851 when the railroad was extended to that point. Pataskala is a name derived from the Delaware language. A post office has been in operation at Pataskala since 1852. In 1996, the village of Pataskala merged with Lima Township, increasing population and geographic area.
Other notable places near our daycare include:
The Sterling Theater, a gathering place of the past and future experiences.
Broadview Golf Course
Licking Heights Local School District and Southwest Licking School District
The Mead-Needham Musuem
Main streets near our daycare include:
Pike Street
Refugee Road
South Vine Street, home of the Pataskala Library
Milestones Learning Center is daycare center with extensive programs for preschool, school age child care, toddler care and infant care. contact us today and enroll your child in our Pataskala OH daycare facility
For more information about the community, please visit: cityofpataskalaohio.gov