Milestones Learning Center, Delaware Ohio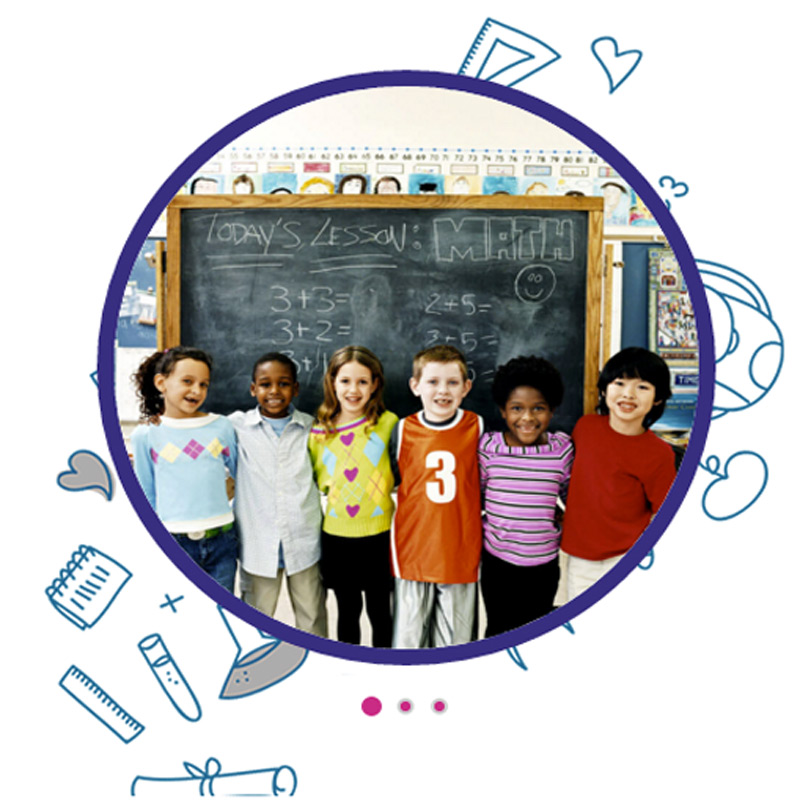 Daycare and Preschool in Delaware OH
Our Philosophy at Milestones Learning Center, Delaware OH is that each child is an individual and shall be treated as such.
Our goal is to meet each need accordingly and to create a high level of self-esteem & self-confidence into the children.
Through the use of a developmentally appropriate and play based curriculum, with daily exposure to Music/Song, Creative Art, Fine/Gross Motor and Language Activities, in groups and on an individual basis, we will work towards the ultimate goal of developing their Social, Emotional, Physical and Cognitive growth. A daily schedule is posted in each classroom so that you as parents may be aware of how your children are obtaining those goals. The children are evaluated twice a year to monitor their progress.
A Positive and Caring Daycare in Delaware OH
Milestones Learning Center's Delaware Ohio daycare is committed to provide a meaningful, positive and caring atmosphere for all of your children, 6 weeks to Five and a half years of age.
Call us (740) 363-2000 to schedule a tour of our daycare facility or if you have any questions about our child care and preschool programs in Delaware OH.
Contact Us
Enroll Now and get 1 Week FREE!
Milestones Learning Center, Delaware, OH
47 Lexington Blvd.
Delaware, OH 43015
(740) 363-2000

Milestones Learning Center's daycare facility provides compassionate child care for children in Delaware Ohio. We have infant care, preschool and child care programs for children 6 weeks up to age five and a half years old. Contact us for enrollment.
Toddler Care - Daycare - Child Care - Infant Care - Preschool
Let's talk! Are you interested in enrolling your child in for daycare in Delaware Ohio? Childcare, preschool, infant care, and toddler care.
"*" indicates required fields
Licensing and Center Information
Delaware OH Daycare Licensing Information
The laws and rules governing Child Day Care Centers are available at the center upon request for review. The licensing inspection reports and complaint investigation reports, for the current licensing period, are posted in a conspicuous place in the facility for review. The licensing record including compliance report forms, complaint investigation reports and evaluation forms from the building and fire departments are available for review upon request from the Ohio Department of job and family services.
The Ohio Department of Job and family Services number is 614-752-0377, for any person to use to report a suspected violation by the Center.
Daycare Center Information
Our daycare center has a year round program that is in operation Monday through Friday 6:30 AM until 6:30 PM in Delaware OH. We are closed on eight Holidays a year. The licensed capacity of our Center is 106. The number and ages of children we are licensed to serve, is also available on the License posted in the front entrance. It is unlawful for the facility to discriminate in the enrollment of children upon the basis of race, color, religion, sex, national origin or disability in violation of at the Americans with disabilities Act of 1990, stat. 32, 42 U.S.C. 1210et seq. The Ohio Department of Job and Family Services have legally set a maximum number of children per Staff member. These staff/child ratios will be met at all times.
Open Door Policy
Any custodial parent, custodian or guardian of a child enrolled in our center shall be permitted unlimited access to the Center for the purpose of contacting their child, evaluating the care provided by the Center or evaluating the premises. Upon entering our Delaware daycare center, the custodial parent or guardian shall notify the Director or Assistant director of his/her presence.
Childcare Guidance and Management
Our daycare center believes in a positive approach to behavior. Children at our Delaware daycare center shall not be subjected to discipline that is severe, humiliating or frightening. We use a Time Out area away from the activity to discipline in more extreme situations. Physical punishment will not be administered in our Delaware daycare center at any time. We encourage the use of positive words to solve confrontations. Redirection is emphasized to problem solving. The goal of our discipline policy for each child,is to inculcate a sense of self-respect, to show respect for others and the school environment. It is very important that good communication exist between the family and T.L.C.. If your child is experiencing a change in the home environment that may result in behavioral differences, it is very important for you to let your child's daycare teacher know.
Delaware Ohio Daycare Reviews and Testimonials
Milestones Learning Center of Delaware, Ohio
Average rating:
9 reviews
Dec 21, 2017
Fantastic preschool in Delaware Ohio!
Hi my name is Amber and I gave Milestones Learning Center a 5 star review on Facebook! Check out the Facebook page to see my stellar 5 star rating for this awesome preschool!
Nov 29, 2017
Excellent daycare and child care in Delaware Ohio
Milestone Learning Center made the process of childcare so easy and seamless. They are so attentive and caring towards our son and we could not have asked for a better experience.
Nov 29, 2017
Best daycare in Delaware Ohio!
Wonderful teachers and fun activities! Love the director and assistant director!
Nov 29, 2017
Highly recommended child care center in Delaware Ohio!
We are so grateful to have found a childcare center as great at this! Our son has been attending for almost a year. He loves all of his teachers and they genuinely love him back. He is always excited to see them and that's comforting for any parent. They care about the children and their development. Highly recommended!
Nov 18, 2017
Happy with child care service!
Both of my boys have gone to this center. They have all become family to us and I couldn't be happier with the care they have given both of my boys!!!
Nov 9, 2017
5 Star Preschool Review via Facebook!
I gave this preschool in Delaware Ohio a five star review! Check it out on their Facebook page!
Oct 27, 2017
5 Star Child Care Center in Delaware Ohio!
Hello everyone! I gave this child care center in Delaware Ohio a stunning 5 star review on their Facebook Page! Check it out!
Jun 11, 2017
Only good things about this Delaware Child Care center!
My daughter has been enrolled at Milestones for 10 months and her development has been superior. I can't say enough good things about this establishment, from the director to the teachers. I know my daughter is very well taken care of and that's great peace of mind for me!!
Leave us a Review!
We appreciate your kind words! Please leave us a review on one of these many sites. We are committed to quality child care practices!
Learning and Nurture Daycare in Delaware OH
We are a quality childcare facility for children from birth to 14 years in Delaware OH. We believe that positive experiences of infants, toddlers and young children are critical to their healthy development. It is through these positive experiences that a foundation is established from which children can reach their full potential. We also believe that parents are the primary role models in children's lives. Therefore, it is our desire to work as a team with you in order to provide a stimulating, safe and nurturing environment which will allow your child to independently explore and discover the world. Contact the facility today for a tour of our daycare in Delaware OH.
About Delaware Ohio
Delaware is a city in and the county seat of Delaware County, Ohio, United States. Delaware was founded in 1808 and was incorporated in 1816.
Population: 38,643 (2016)
Zip Code: 43015
Area Code: 740 and 220

Enroll your child at our daycare facility today!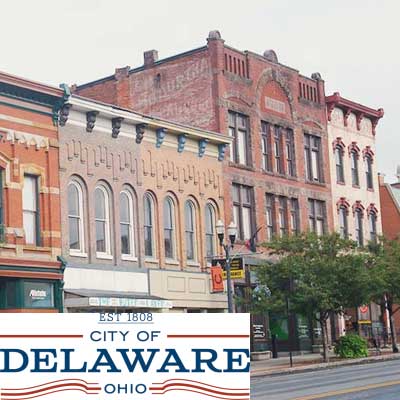 Milestones Learning Center is a daycare that the Delaware Ohio community can trust. Our daycare prides in going above and beyond to serve the community and its children with compassionate child care. If you would like a tour of our daycare facility, then please contact us today to schedule an appointment. We look forward to seeing you here!
Why Choose Milestones Learning Center Daycare in Delaware OH?
New Delaware OH daycare facility specifically designed to stimulate the growth of each child.
Age-appropriate choices and opportunities to play or work will be given to each child in order to enhance social, emotional and physical development.
Classrooms exceed state licensing requirements.This gives children more room to explore, experiment and learn in a safe environment.
Teacher-to-child ratios exceed the state licensing requirements. Teachers will be able to dedicate more of their personal attention to each child.
Hourly spaces available upon request.
Notable places near our daycare
Delaware is the location of Ohio Wesleyan University, one of the top liberal arts colleges in the United States and one of the Five Colleges of Ohio. The city is famous for The Little Brown Jug, an internationally famous harness race which is part of the Triple Crown of harness racing for Pacers.
Other notable places near our daycare include:
The Methodist Theological School in Ohio
Perkins Observatory, offers many educational lectures, lessons in stargazing, and a library complete with astronomical computer programs.
Delaware County Fair
Delaware Municipal Airport Annual Air Fair
The Delaware County District Library, website
Staas Brewing Company
Main streets near our daycare include:
Sandusky Street, home to the downtown business district.
University Avenue, covers most of the Ohio Wesleyan University campus.
Winter Street, where a lot of cultural centers are located such as the Andrews House and The Arts Castle.
Milestones Learning Center is daycare center with extensive programs for preschool, school age child care, toddler care and infant care. contact us today and enroll your child in our Delaware OH daycare facility
For more information about the community, please visit: delawareohio.net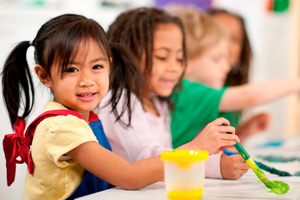 Preschool Daycare in Delaware Ohio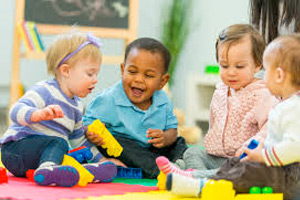 Toddler daycare in Delaware Ohio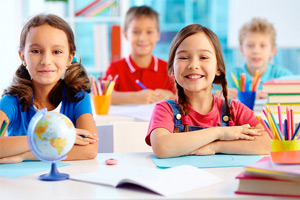 Experienced Child Care in Delaware Ohio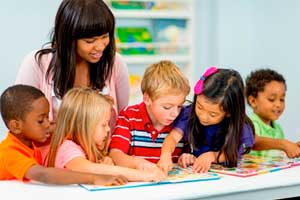 Preschool Daycare in Delaware Ohio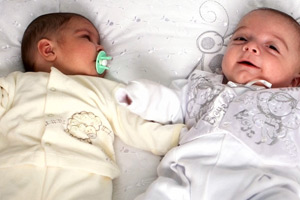 Infant Daycare in Delaware Ohio