Infant Program at Milestones Learning Center
At Milestones Learning Center we provide endless love, cuddles and compassion to our infants. We understand just how difficult it can be to leave your infant in the care of others, which is why we stand by our mission to provide your child with the best infant care possible.
When you choose our daycare, you and your infant becomes part of our large, loving family! Choosing your infant's care provider is one of the most important decisions that a parent can make. We want to ensure you that our infant care program is superior in educational services, nurturing activities and providing an excellent learning environment for all of our young ones.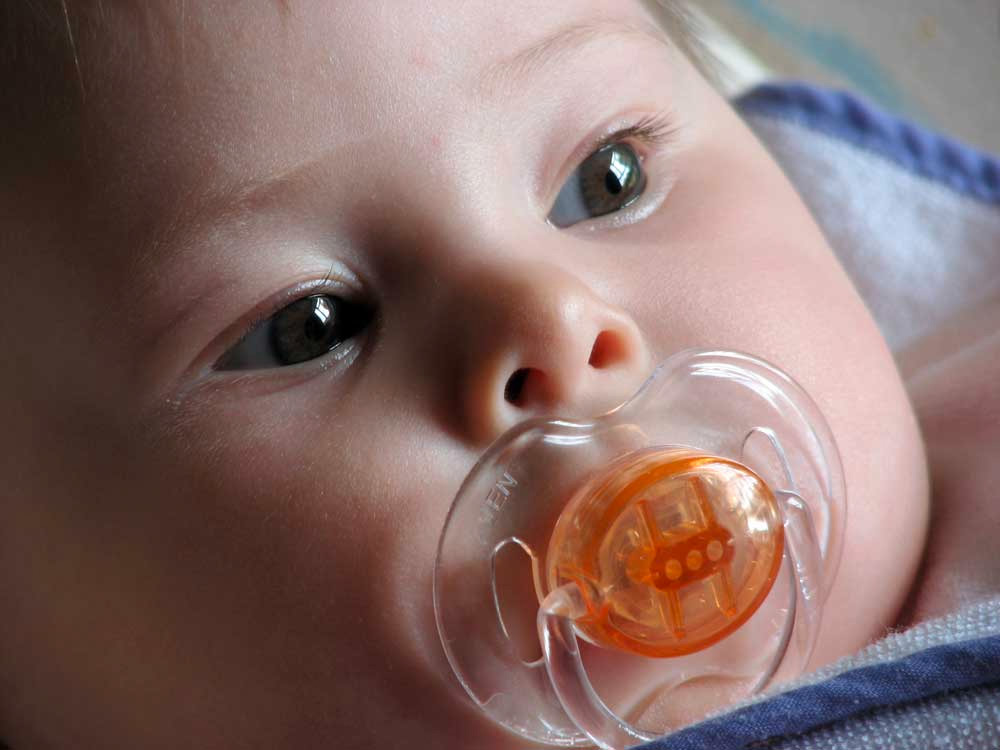 Why Choose Our Infant Care Program?
We give lots of hugs, cuddles, kisses and snuggles!
We put family first, and both your infant and you become our family.
Safety and cleanliness are essential.
We treat each infant with individual care and nurture them with a trained staff of skilled care providers.
Our staff provides nurture, respect, and love in all ways.
Our infant daycare encompasses educational activities that procure the development of early childhood development from birth to 18 months.
We encourage parents to stay involved and provide incomparable communication about our infant care with each parent.
We are selective about choosing our child care providers. All of our staff receives ongoing training so that they are always at the top of infant care education and nurturing.
We offer convenient choices to help assist with your busy schedules.
Infant Care Services
During infancy, children move through major milestones of development. We treat each infant with the care that best suits him or her. All of our meals are nutritious and filling.
Infant activities include, but are not limited to:
Eating
Sleeping
Napping
Diaper Changes
Healthy meals and snacks
Monitoring daily activity response
Playtime
Development of language
Motor skill development
Sharing love
Infant Care Areas of Development
The curriculum focuses on six areas of development: Cognitive, Communication, Emotional, Fine Motor, Gross Motor and Social Skills.
Cognitive Skills: Infants are building their memories, learning to develop words and learning to recognize familiar sounds. They're exploring with their hands and mouths. In our infant room, your child will explore different textured materials, play Peek-A-Boo and complete simple wooden puzzles.
Communication Skills: By developing communication skills, infants learn how to express wants and needs to others. We understand the importance of our teachers constantly communicating with your child. Our teachers read books and poems, sing songs and teach your child how to put on finger plays.
Emotional Skills: Emotional development involves infants feeling safe in their environment and secure with the adults in their lives. We help your child build trust and attachments by watching your infant's signals and responding to them. Our teachers hug, cradle and walk your child around the classroom while talking about everything they see.
Fine Motor Skills: Fine motor skills are developed in the small muscle groups like those in our fingers and hands. Our teachers help infants learn to grasp items and help them eat, color and complete other daily activities. We help improve pincer grasp by putting small foods in their hands, then on their tray, so they can feed themselves. They begin to wave hello and goodbye, and explore clay and other objects with their hands.
Gross Motor Skills: Gross motor development is the growth of the large muscle groups, like those in the legs and arms. Gross motor skills for infants include holding up their heads, rolling over, crawling and pulling themselves up. Kiddie Academy teachers speak encouraging words to help your child roll over. We provide your infant with plenty of tummy time, and our infants dance to different kinds of music and take walks around the academy, inside and out.
Social Skills: An infant's social skills consist of smiling, making eye contact, imitating facial expressions and wanting to be close to other people. Kiddie Academy is a place where your child will see many different, yet consistent and familiar faces. Our teachers model good manners and proper social skills to your infant. Your child will travel around the academy to meet others—teachers and children—and will play near friends in her age-appropriate classroom to develop the early bonds of friendship.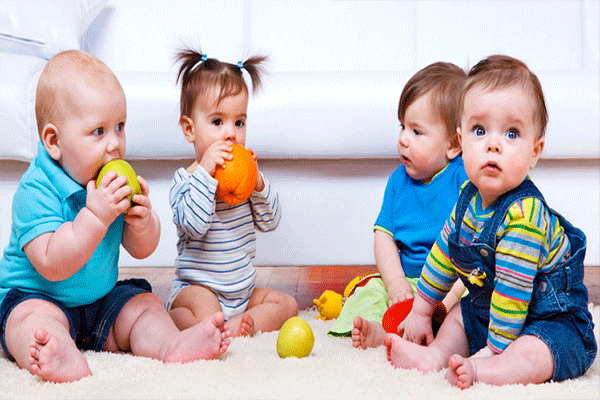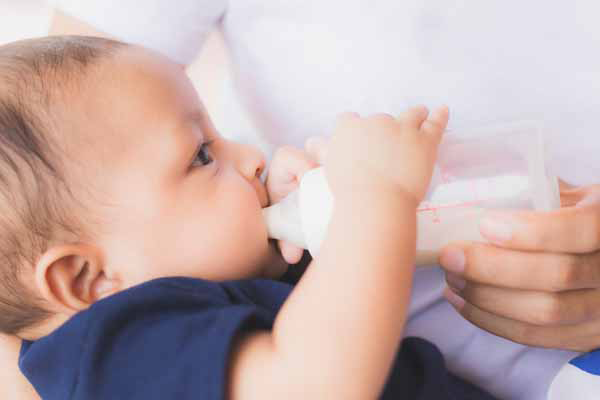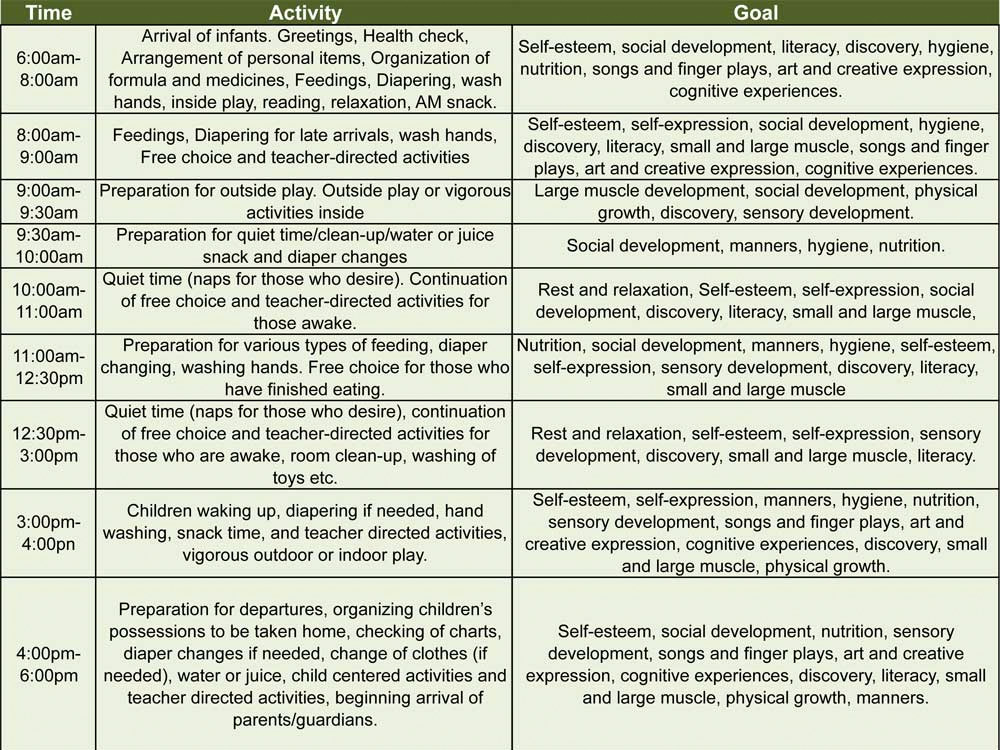 Contact Milestones Learning Center for your Infant Care
Please do not hesitate to contact us for any questions concerning our daycare facility. We are more than happy to meet with you in person during a tour or discuss over the phone all questions you may have. After all, your infant is the most precious little being in the world!
Contact us today for more information about our infant care program. Contact your local branch to schedule a tour or fill out our request form! We are so happy to make you part of our family!